Boston MA Business Coach
"Each problem has hidden in it an opportunity so powerful that it literally dwarfs the problem. The greatest success stories were created by people who recognized a problem and turned it into an opportunity." ~ Joseph Sugarman
Put simply-everyone needs and deserves someone who cares about their success in life and work. Someone who can be an impartial and trusted advisor. Coaching can help people build on their strengths, and can give them the knowledge and opportunity for insight that they need to fulfill their potential in life.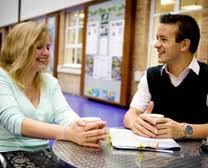 Wayne Kessler, Boston MA Business Coach founder, believes that coaching is not right for everyone. But those who are ready and willing to be honest and challenge themselves can ultimately lead a happy, productive, prosperous, and fulfilling life.
Ask most successful people how they achieved their level of performance and you will no doubt find a coach or mentor who has been a significant force in their lives. Because of our own self imposed preconceptions, personal biases and blind spots-you simply cannot coach yourself.  If you seek higher levels of achievement for yourself or others-this can be only accomplished with a caring, supportive, and experienced coach.
If you are facing challenges in your business, career, or personal life- let's talk about whether a coach makes sense for you.
Contact us by clicking on the blue Contact Tab at the bottom of the page to set up a complimentary 15-minute consultation to see how a Boston MA Business Coach can help you.